HERE ARE SOME PICTURES OF ERIC(H) ZEISL (1905-1959).
THEY ARE FROM VARIOUS TIMES THROUGHOUT HIS CAREER. HE WAS FORCED TO FLEE VIENNA IN 1938 AND DIED PEMATURELY AT AGE 53 IN LOS ANGELES.
---
To go to my son's (Randol Schoenberg's) main Eric Zeisl Home page with biographical information and information about performances and recordings, click HERE:
---
To go to the web pages of the
ZEISL exhibit at the JEWISH MUSEUM OF VIENNA,
currently on display until May, 2006, click HERE:
---
To go to the speech in German delivered at the opening of the
Eric Zeisl exhibit in Vienna, Nov. 2005, click HERE
---
ERIC(H) ZEISL - 1905-1959
(PICTURES: VIENNA, NEW YORK, HOLLYWOOD)
Vienna, ca.1920 Sigmund Zeisl and his four sons: L-R Erich, Egon, Walter, Wilhelm
(In chronological order: Egon, Walter, Erich, Wilhelm)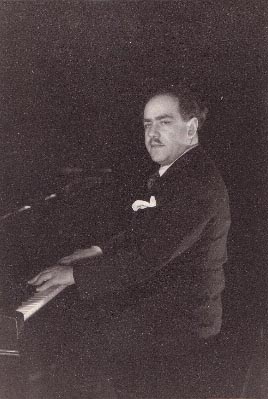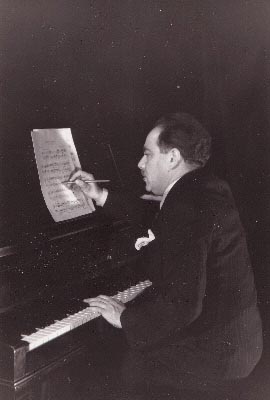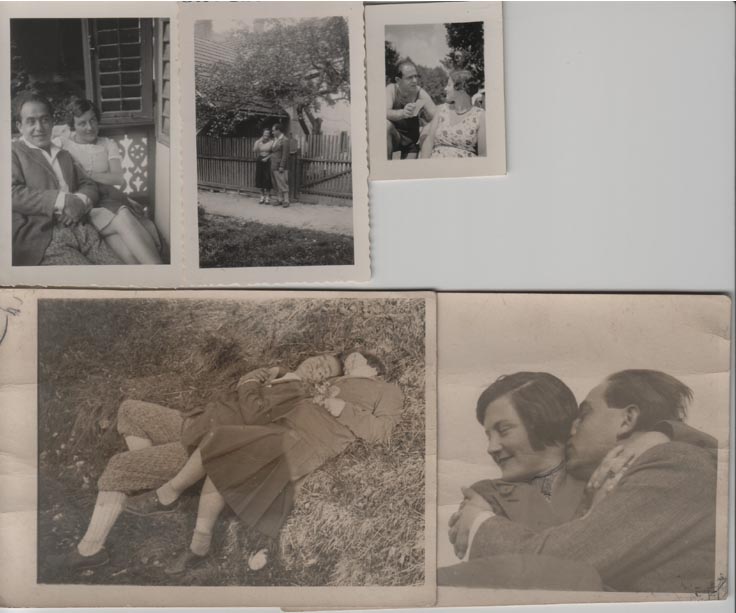 Zeisl could not stand the sun, he had some sort of severe allergy which affected his nervous system. These pictures were taken in Austria (!) so you can imagine how much the desert climate of Los Angeles suited Zeisl!!!
(See later pictures in the USA below with sombrero on Santa Monica Beach!)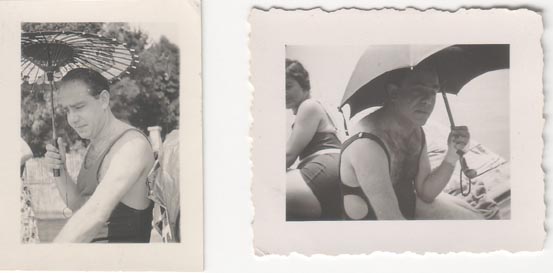 Below: Copy from a RadioWien magazine page of the lost painting of Zeisl by Lisel Salzer,
one of the Zinckenbach group of Austrian painters:
---
Below: Before departure from Vienna, November 1938
(L-R: Zeisl's mother-in-law, Ilona Jellinek,Trude Zeisl, a friend, Hilde Hirschenhauser, and Erich Zeisl)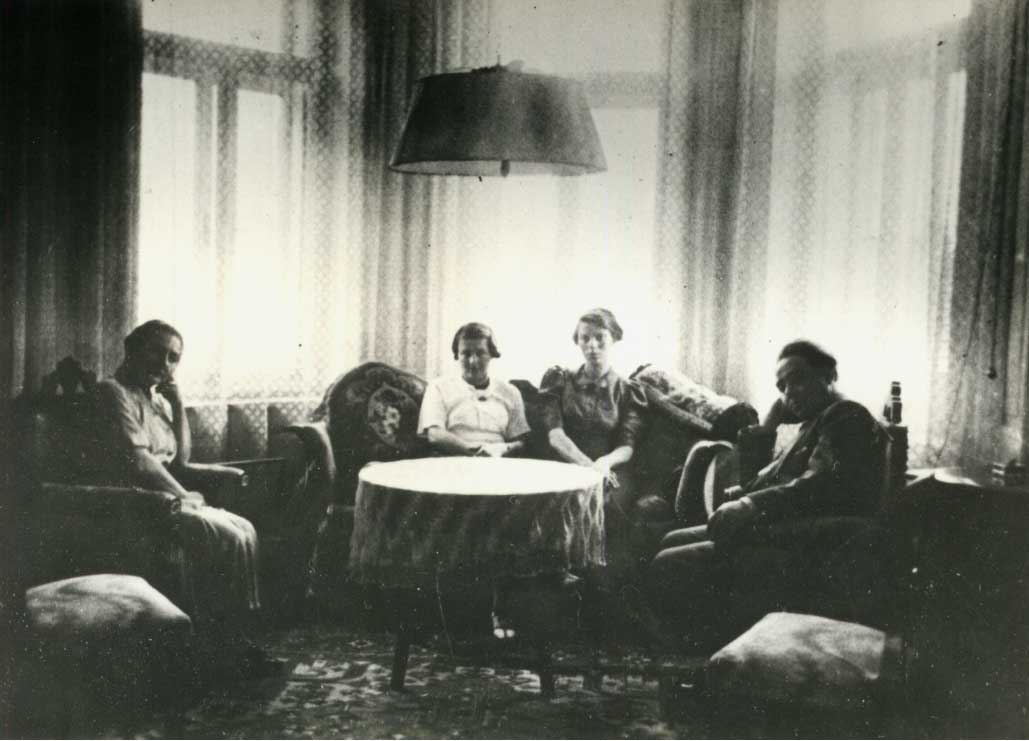 While in Paris, Zeisl befriended Darius Milhaud who visited us many, many times later in Los Angeles. Here Milhaud's recommendation so that Zeisl could sojourn in Paris in 1939.
Below, New York, 1940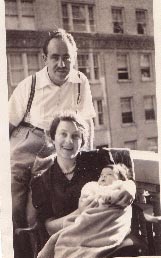 Then, below, Hollywood (Los Angeles) and here, Santa Monica Beach: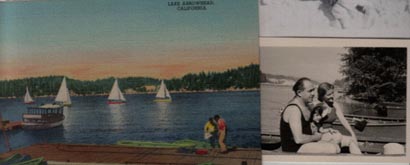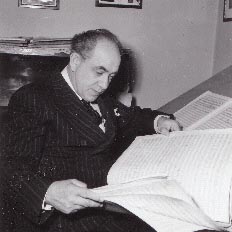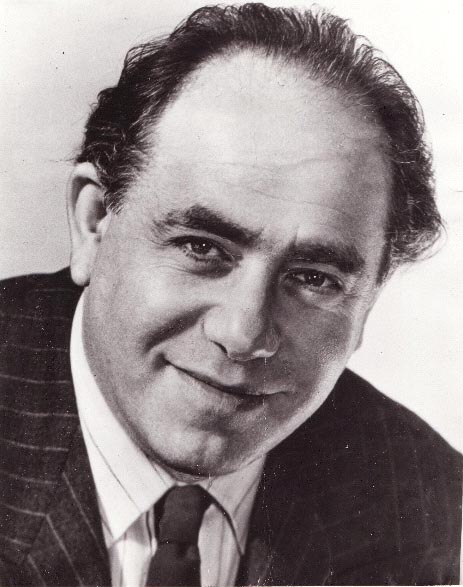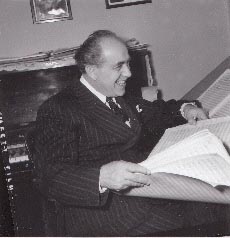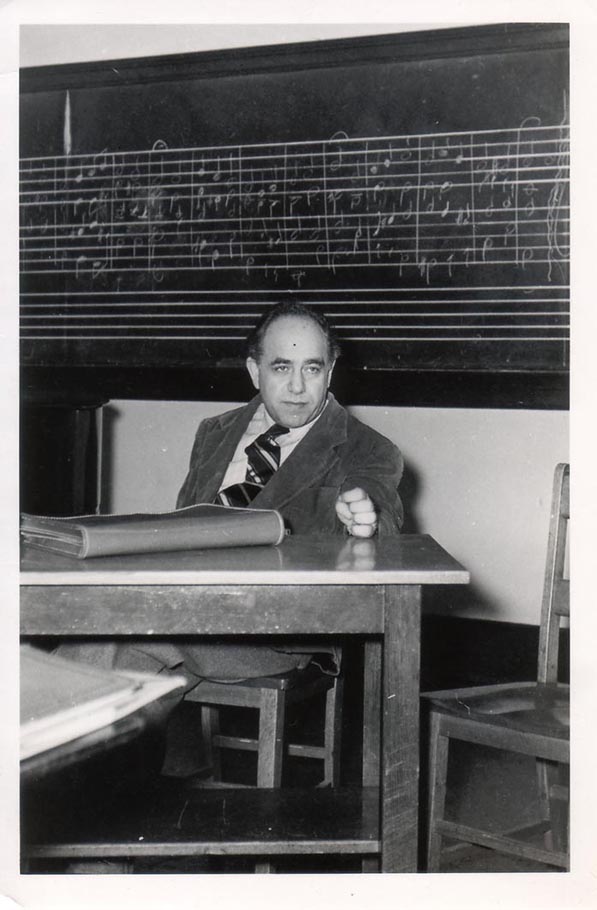 Zeisl with friends and fellow-composers:
(L-R ZEISL, TANSMAN, CASTELNUOVO-TEDESCO)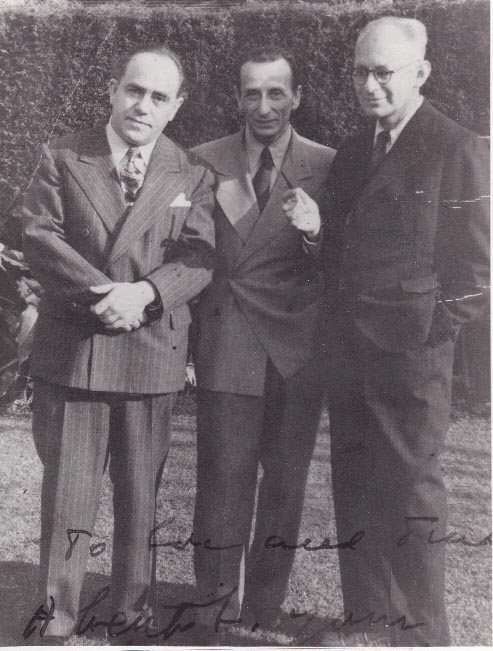 Here is a picture of several Movies that had one thing in common: Zeisl composed scenes for all of them!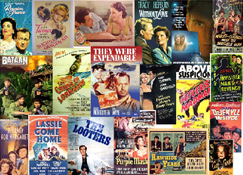 Zeisl in the late 50's prior to his death on February 18, 1959
---
Below, condolence letter (Igor Strawinsky)